So a clay horse and a dragon walk into a bar . . .
Or, more likely, sit in a box under the bed . . .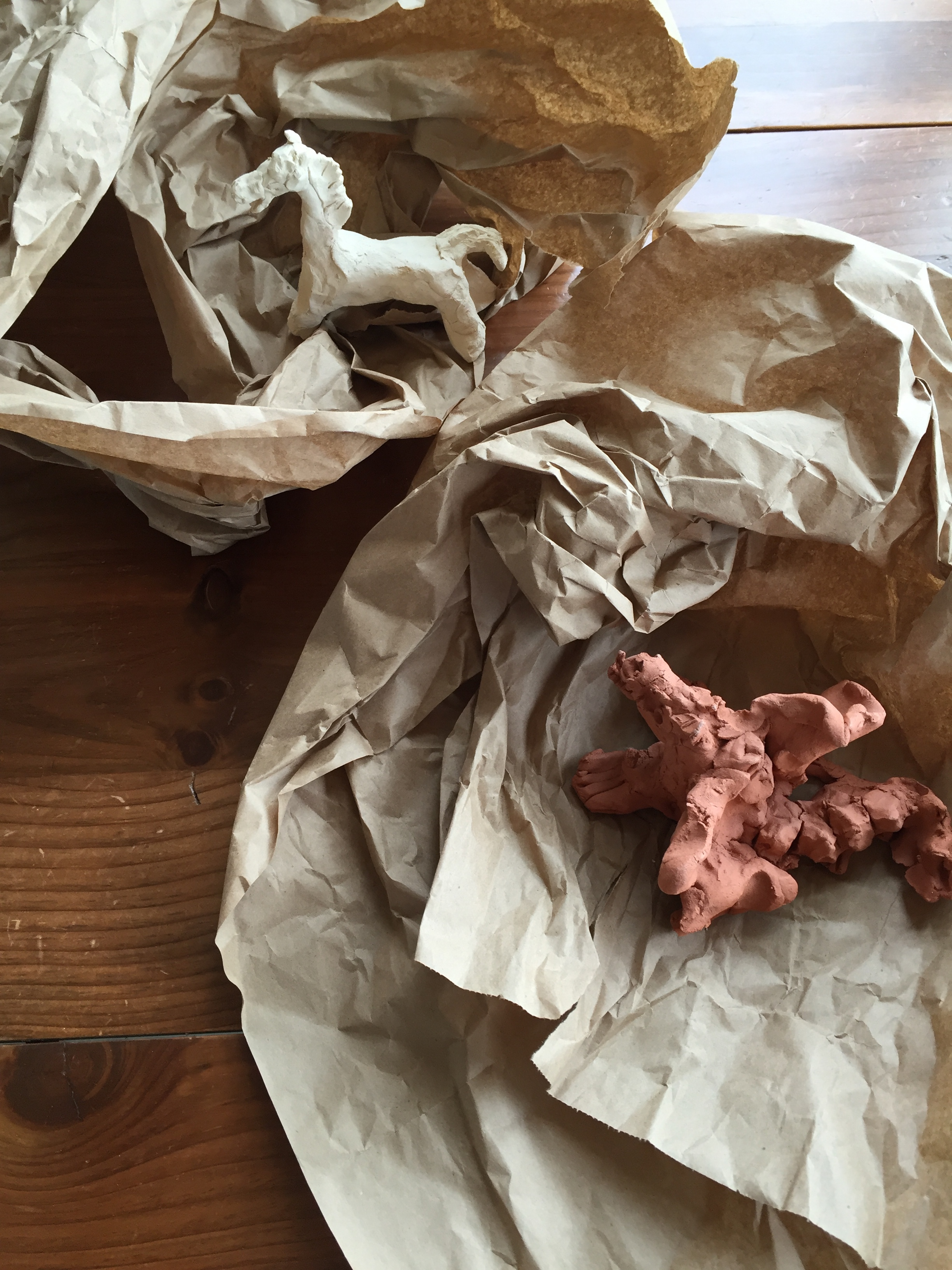 Step One: (Minutes)
Unpack the artwork. Admire it in all its lumpy glory. Ask about the project - what was fun, what was hard. (If you're feeling super organize-y make some notes about what they say).
Step Two: (Seconds)
Set up the light shed. So, here's where a piece of photo equipment really makes the difference. I have an Impact Medium Light Shed. It costs $45, is collapsible, sets up in seconds and hangs in my closet. It makes a world of difference. I am not a photographer and not technical, but this thing is super easy to use. This is my setup - it looks silly, but works.
Step Three: (Minutes)
Take pictures of the art. Using your camera phone, take 3-4 pictures of each of the pieces.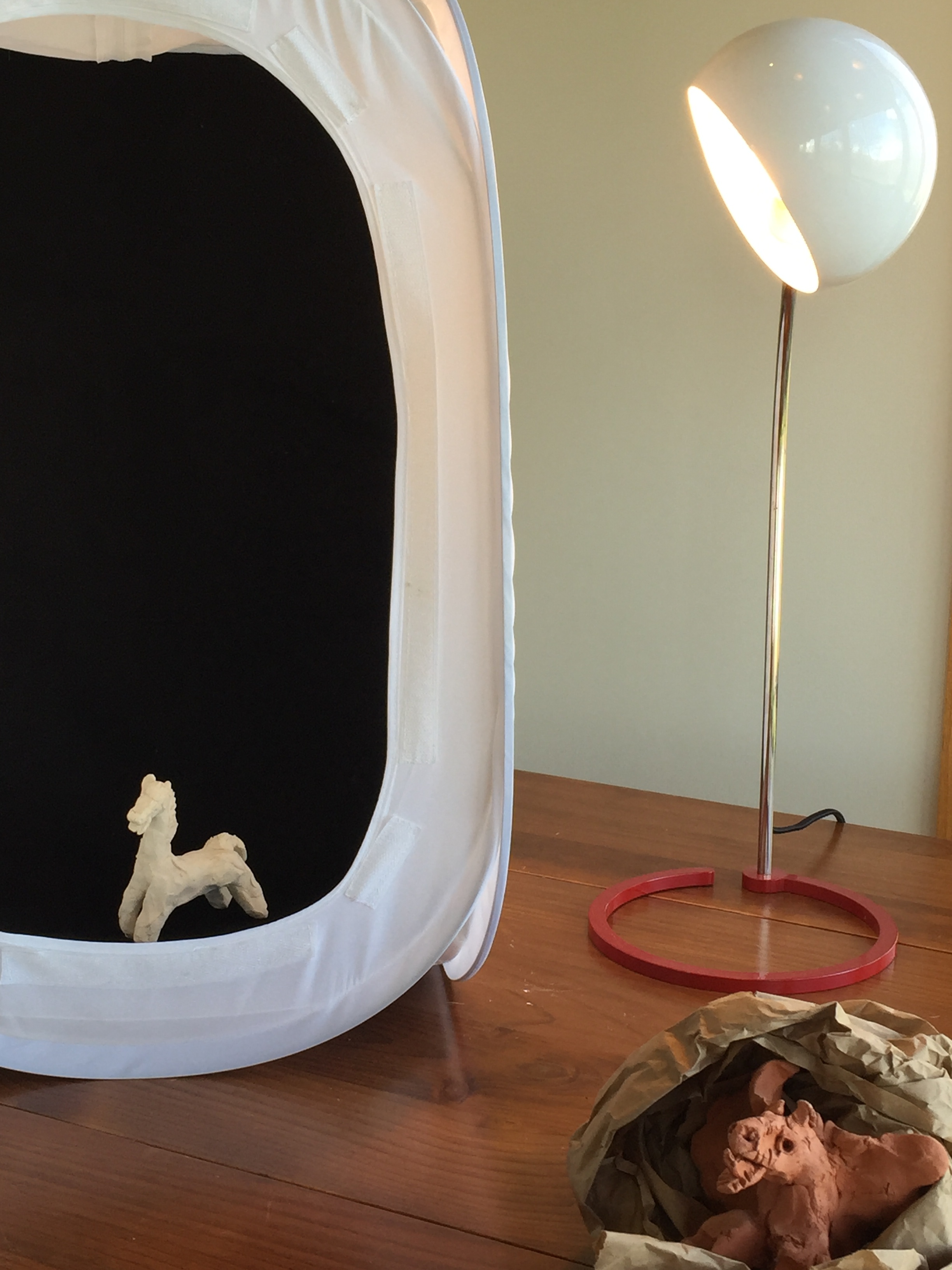 The black velvety background generally reads best. I use a lint brush to take off little bits of stuff on the black. Play around with your lamps to get the best light. Get the black as dark as you can and the art as true to its colors, but again, don't stress, you're going to be editing the picture on your phone later.
Step Four: (Whenever)
Edit the pictures.
This is super easy. Use the edit screen in your camera or download Snapseed from the app store. Play around with the brightness, contrast, color and shadows, until it looks super sharp. You can make the black background really deep if you go under Light and play around with Shadow and Black Point. (You can do this while waiting on hold with the airline).
Step Five: (Minutes)
Create a Record in trovvit. Download the trovvit app from the App Store (it's free!). Set up an account in your kid's name. Follow the instructions to create a Record, and save it to your kid's trove under Art

You're done! A whole year's worth of sculpts, puppets and papermache recorded in trovvit!
You can share the artwork PRIVATELY with family members - they'll see it in a fun feed and get email notifications when you post something new! You can also pull all your records together in a trovvit portfolio - Hello, art school!
trovvit is not just for artwork - stay tuned for more trovvit tricks on how to record kids' games, performances, projects (model boat building, vegetable garden), travels and milestones.
Psst! Tell your friends and family about trovvit and please give us a super review in the App Store. (We all like stars on our work!)